Towering at a height of 3,776.24 meters, Mount Fuji is Japan's highest mountain. It is located between Shizuoka Prefecture and Yamanashi Prefecture, approximately 100 kilometres away from Tokyo. On clear days, this symmetrical, snow-capped wonder is perfectly visible from Tokyo, Yokohama, and other nearby areas.
Because it is not too far away from Tokyo, Mount Fuji is frequently recommended as a day trip. Here are some public transportation options you can look into if planning to visit Mount Fuji on your next visit to Japan:
How To Get To Mount Fuji From Tokyo
By Train
At Shinjuku Station, catch a train bound for Otsuki Station. This leg takes approximately one hour and ten minutes, and costs around 2,500 yen (if you take a direct limited express train) or 1,320 yen (if you take local trains with at least one transfer, usually at Takao Station).
Then, at Otsuki Station, transfer to the Fujikyu Railway Line bound for Kawaguchiko Station. This part of the journey takes about 55 minutes, and costs 1,140 yen.
Among the different types of Japan Rail Passes, only the JR Tokyo Wide Pass covers the entire trip. If you have a nationwide JR Pass or other types of JR Passes, prepare to pay for the train ride between Otsuki and Kawaguchiko.
By Bus
In Tokyo, there are three different points where you can catch a bus to go to Mount Fuji — Tokyo Station, Shinjuku Station, and Shibuya Station.
Tokyo Station – Two bus companies, the JR Kanto Bus and the Fujikyu Bus, offer bus services departing from Tokyo Station every hour. Take the Yaesu South Exit, and you should be able to find the bus stops a short walk away. The one-way trip is approximately two hours long, and costs 1,800 yen.
Shinjuku Station – A few hourly buses operated by Keio Bus and Fujikyu Bus depart from Shinjuku Station to Mount Fuji every day. The one-way trip takes about two hours, and a ticket costs 1,750 yen.
Shibuya Station – Fujikyu Bus offers one bus service every two hours departing from Shibuya Station bound for the Mount Fuji area. The bus terminal is found on the fifth floor of Shibuya Mark City. The one-way trip is about two to two and a half hours long, and costs 1,800 yen.
All types of JR Passes are not valid on these bus routes.
As a tip, book your bus tickets in advance, especially if travelling on weekends and holidays. You can purchase your tickets online through Japan Bus Online.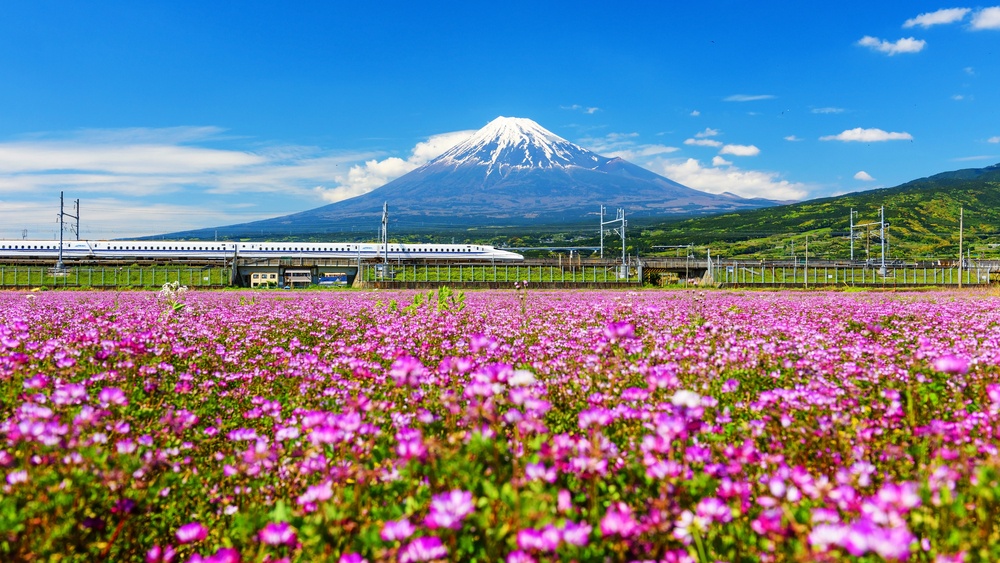 Suggested Itinerary For A Day Trip To Mount Fuji
Mount Fuji has tons to offer anyone who loves nature. Below are some must-sees when visiting the area as a day trip from Tokyo:
Day Trip Suggestion #1: Explore Lake Kawaguchiko
Located on the northern base of Mount Fuji, and one of the Fuji Five Lakes, Lake Kawaguchiko is a scenic natural attraction, with many hot springs, museums, walking trails, observation spots for viewing Mount Fuji, and outdoor adventure opportunities.
Easily accessible by direct bus from Tokyo, the Lake Kawaguchiko area can easily eat up an entire day. It has five museums — Kawaguchiko Museum of Art, Yamanashi Museum, Kawaguchiko Music Forest, Herb Hall, and Kubota Itchiku Museum — for some Japanese history and culture learning; the Kachi Kachi Ropeway, for beautiful views of the lake and Mount Fuji; and bath houses, for a quick dip in warm and therapeutic natural onsen waters.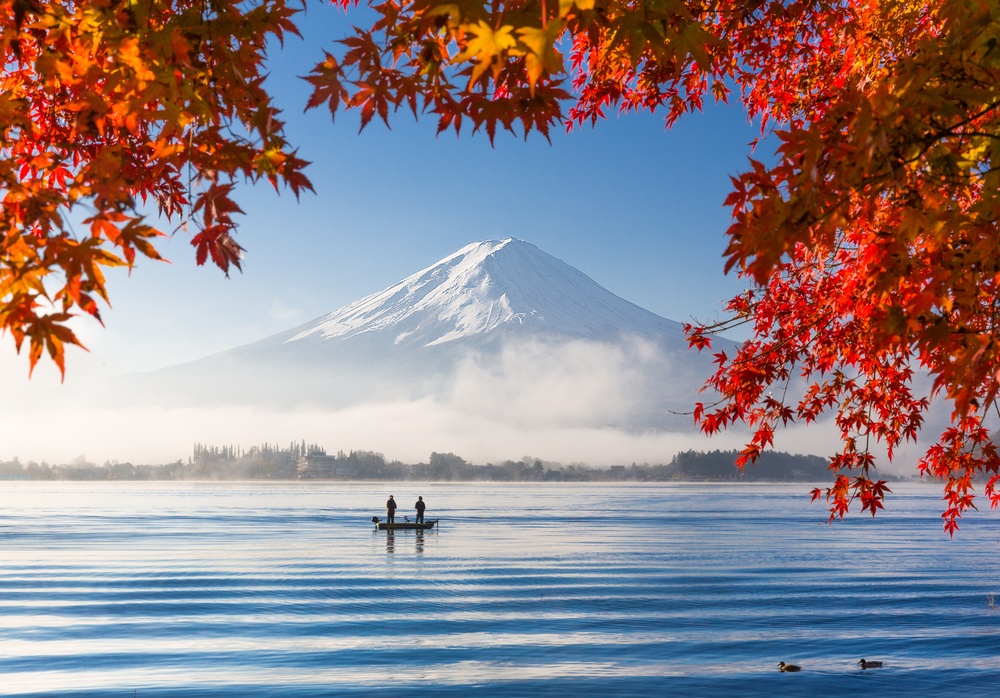 Day Trip Suggestion #2: Have Fun At Fuji Q Highland
Known for its adrenaline-pumping roller coasters, Fuji Q Highland is an amusement park at the base of Mount Fuji. A lot of the buses coming from Tokyo usually stop at Fuji Q Highland before proceeding to Lake Kawaguchiko and others.
Home to various themed rides and attractions, its most popular draws are its four roller coasters, which are considered some of the best in the world, including the Fujiyama, which used to be the fastest and tallest in the world, and the Dodonpa, which currently holds the worldwide record for the fastest acceleration — 0 km/hr to 180 km/hr in just 1.56 seconds.
Dedicating an entire day just for the theme park is advised, as long lines and waiting times are common due to its popularity among locals and foreigners.
Day Trip Suggestion #3: Experience The Fuji Shibazakura Festival
If coming to Japan around mid April to early June, check out the Fuji Shibazakura Festival, held in the Fuji Five Lakes region, a few kilometres from Lake Motosuko.
Featuring about 800,000 shibazakura in purple, pink, and white colours, growing in a vast field, with Mount Fuji in the background, it offers many opportunities to snap some gorgeous natural landscape and scenery photos.
Best visited early in the morning or on weekdays, the festival venue is accessible by bus from Kawaguchiko Station, Shin-Fuji Station, and Fujisan Station.