Snow may not be the first thing you think of when planning a trip to Japan, but parts of Hokkaido get heavy snowfall resulting in plenty of unique activities and events. The cold Siberian winds blast across the Sea of Japan, depositing snow particularly on high ground north of Sapporo. Even the main cities of Tokyo, Osaka and Kyoto receive some snow during the coldest months which are from November to May, peaking in February.
The message is to pack warm layers of clothing and plan some fun Japanese snow activities if you are visiting Japan in snow season.
Attend Sapporo Snow Festival
The Sapporo Snow Festival is not surprisingly one of the top winter attractions in Japan and is spread over three sites around Sapporo. This week-long celebration is held in February and includes magical lights, snow and ice sculptures and fun activities in an event that attracts over 2 million visitors. The Odori Site is home to over 120 snow sculptures up to 15 metres high which are lit until 10pm daily. The observatory deck at the Sapporo TV Tower is a good place to look down on them, particularly after dark. The Susukino Site has over 100 ice sculptures in the heart of the city's entertainment district while the Tsu Dom Site features snow slides, ice rafting and more ice creations.
Visit a snow onsen
Onsen are open air baths at hot springs that are always popular in summer. However, there is nothing more surreal than submersing the body beneath the surface of steamy hot water while enjoying views of the surrounding snow-covered landscape. Often located in the mountains or in scenic river valleys, onsen deliver healthy mineral-rich waters to counter winter ails. One of the best is Noboribetsu Onsen, Hokkaido's most famous hot spring resort in the Shikotsu-Toya National Park.
Check out drift ice
In a scene straight from Titanic, the Sea of Okhotsk near Hokkaido becomes a sludgy mass of drifting sea ice from late January to early March. Get out on a one-hour boat trip from Abashiri with Aurora Sightseeing Boats and watch as the bow carves its path through the mesmerising ice flow. Due to global warming, this may not be around for much longer so go while you can. Back on dry land, you can see more about ice flows and the wildlife beneath the snow at the Okhotsk Ryuhyo Museum, also in Abashiri.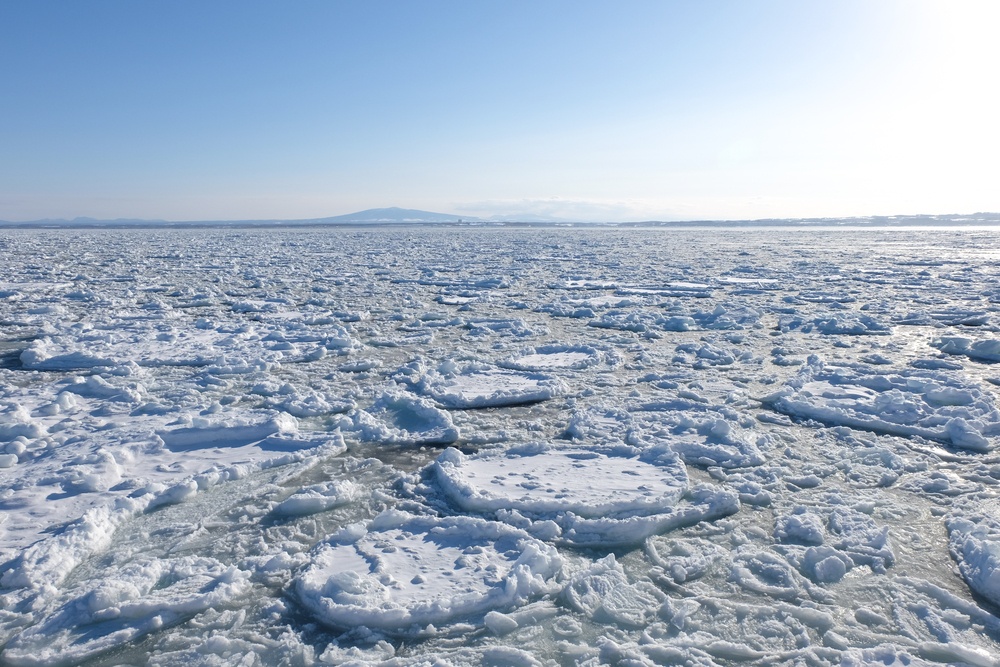 Go shopping at Ningle Terrace
Charming wooden cottages are connected by fairy lights and a boardwalk at Furano's Ningle Terrace. The shops sell handmade crafts, customised leather souvenirs and artwork in a scene straight from fairyland! Set among tall pine trees, the village is best viewed at night when it is truly magical. Often used as a film set, you may recognise it from some dramas.
Join a snowball fight!
You're never too old (or too young!) to enjoy a playful snowball fight. In Japan, yukigassen is a national sport with international teams of 7 players and a captain playing tactical games to hit the opposing team and capture their flag.
Visit Odori Park
As already mentioned, Sapporo lives under a layer of snow for months at a time each winter. Consequently it has developed an efficient underground transportation subway system which includes shops and restaurants. Pop above ground and visit the massive Odori Park in downtown Sapporo which is 1.5km wide and 13 blocks long. It hosts a range of snow events including the snow Festival, White Illuminations and a Christmas Market. Nearby department stores, the TV Tower and the Sapporo City Archive Museum provide a reprieve from the cold.
Browse Hakodate Morning Market
The Kakodate Morning Fish market is like no other market in the world. It loves tourists and is geared up to explaining the wares, answering questions and smiling as tourists poke around in this bustling commercial space. You need to get there early as trading is from 5am to early afternoon. As well as fresh fish, vendors sell live fish, dried fish, crabs, squid, local produce, delicious dairy ice cream and authentic souvenirs from their colourful stalls. You can even ship produce to friends and family back home!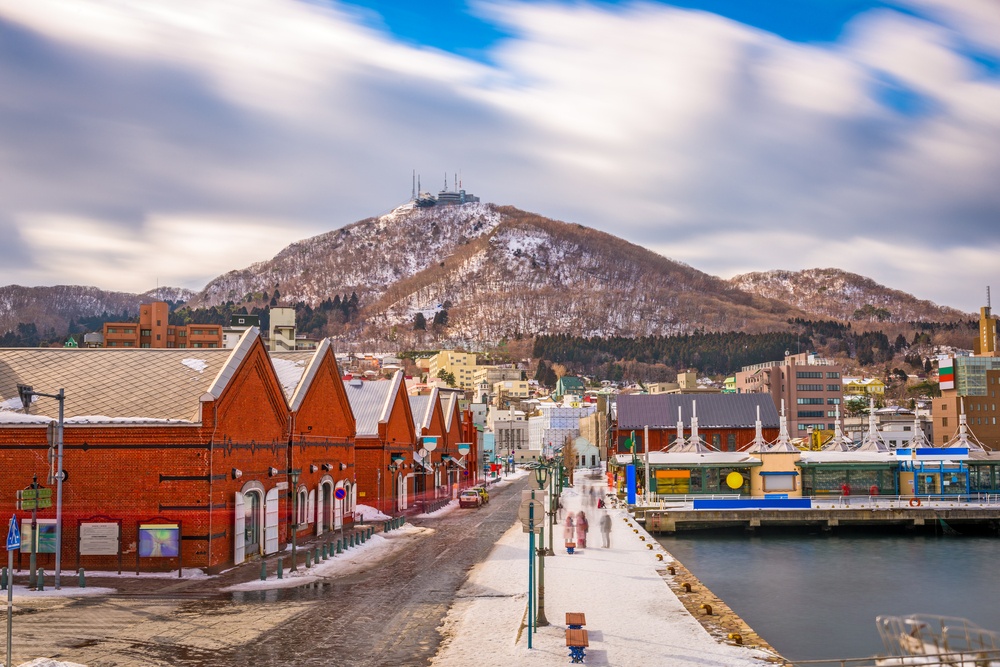 Warm up in the Sapporo Bier Garten
The red brick buildings housing the Sapporo Beer Museum and Brewery are an interesting place to visit and will certainly bring on a thirst for a sampler of Sapporo's locally brewed beers. Take a tour and then head to the Sapporo Bier Garten which serves all-you-can-eat barbecued lamb accompanied by onions, bean-spouts and unlimited Sapporo beer in an atmospheric dining hall. Known as the Ghenghis Khan experience, this is one place you can eat and drink to your heart's content. This Bier Garten experience should not be confused with the Sapporo Beer Garden, an annual beer festival held in summer in Odori Park.
No need to wait for summer to visit Japan. As you can see, this beautiful country has fun experiences all year round!