Japan is home to some of the most stunning nature destinations in the world. If you want to get away from the fast-paced and busy urban lifestyle, and wish to see more of the country's natural scenery, below are highly recommended places to visit:
1. Hokkaido
Hokkaido is one of the four main islands of Japan. It is also the northernmost and second largest prefecture. Its capital city is Sapporo, which is one of the largest metros in the country. Because of its location, Hokkaido experiences extreme winter conditions and mild summers. It sees snow as early as October, and a lot of below zero temperature days. And, unlike Tokyo, Kyoto, and other cities in the south, its summers are bearable, and are less hot and humid.
Much of Hokkaido remains untouched and undisturbed. It has six national parks —- Shiretoko National Park, Akan National Park, Kushiro-shitsugen National Park, Daisetsuzan National Park, Shikotsu-Toya National Park, and Rishiri-Rebun-Sarobetsu National park — which are home to a very interesting and diverse collection of flora and fauna; valleys, hills, mountains, and volcanoes; and lakes, streams, rivers and waterfalls. It also offers many opportunities for hiking, biking, drift ice walking and
skiing in the winter, and more.
Some top-rated nature destinations in Hokkaido are:
• Abashiri – a coastal city in eastern Hokkaido, close to Shiretoko National Park and Akan National Park, popular for drift ice sightseeing in winter
• Noboribetsu – the most popular onsen or hot spring resort in Hokkaido, also home to Hell Valley, which is a volcanic area with beautiful hiking trails
• Furano and Biei – famous for their breathtaking landscapes of lavender fields in July
• Niseko – Japan's most popular ski resort
• Asahidake Onsen – an onsen town found at the base of Hokkaido's highest mountain, Mount Asahidake
• Wakkanai – a city that is home to Japan's northernmost point, Cape Soya, and offers great views of the Sea of Okhotsk and the Sea of Japan
• Kushiro Marshland – Japan's largest marshland that has several hiking trails and bird watching (particularly Japanese Cranes) spots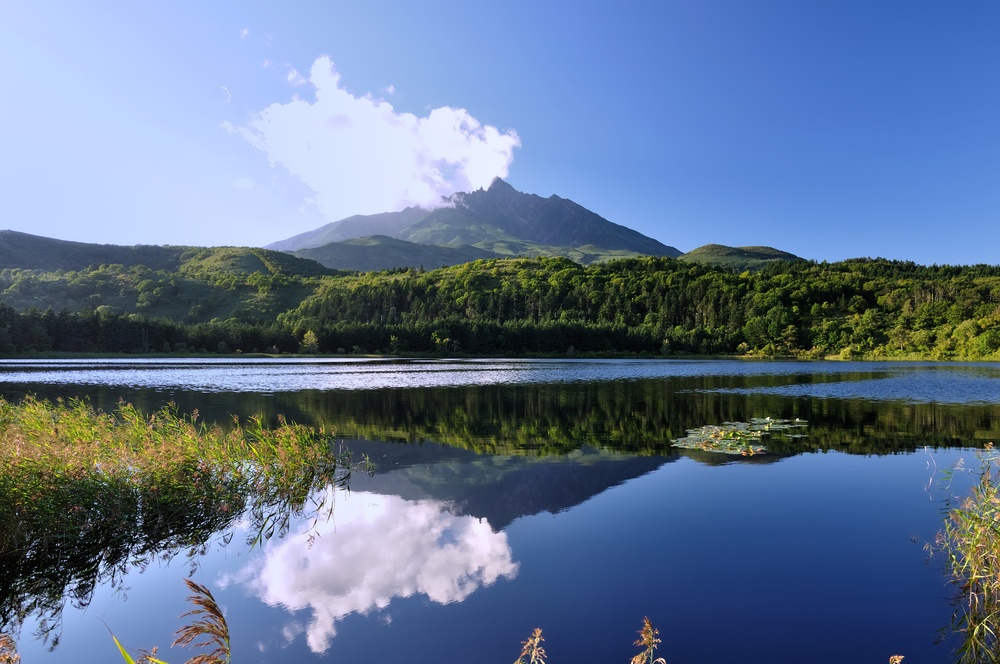 2. Hakone
Hakone is a town in Kanagawa Prefecture known for its incredible natural scenery and landscape. Found in the Fuji-Hakone-Izu National Park, it offers several hot spring resorts, hiking and sightseeing opportunities, and fantastic views of Mount Fuji.
Moreover, it is home to a number of museums, like the Open Air Museum and the Hakone Art Museum; and historical and cultural sites, such as the Hakone Checkpoint, Odawara Castle, and Hakone Shrine.
Here are some must-see nature spots in Hakone:
• Owakudani – an active volcanic area surrounding Mount Hakone's crater, with hot springs and rivers, sulphurous fumes, and pleasant hiking trails
• Lake Ashinoko – an attractive lake that is home to a wide range of trees, plants, and wildlife, with magnificent views of Mount Fuji
• Natural Hot Springs – Hakone is home to several ryokan and bath houses that pride themselves on top notch natural onsen waters that are good for the body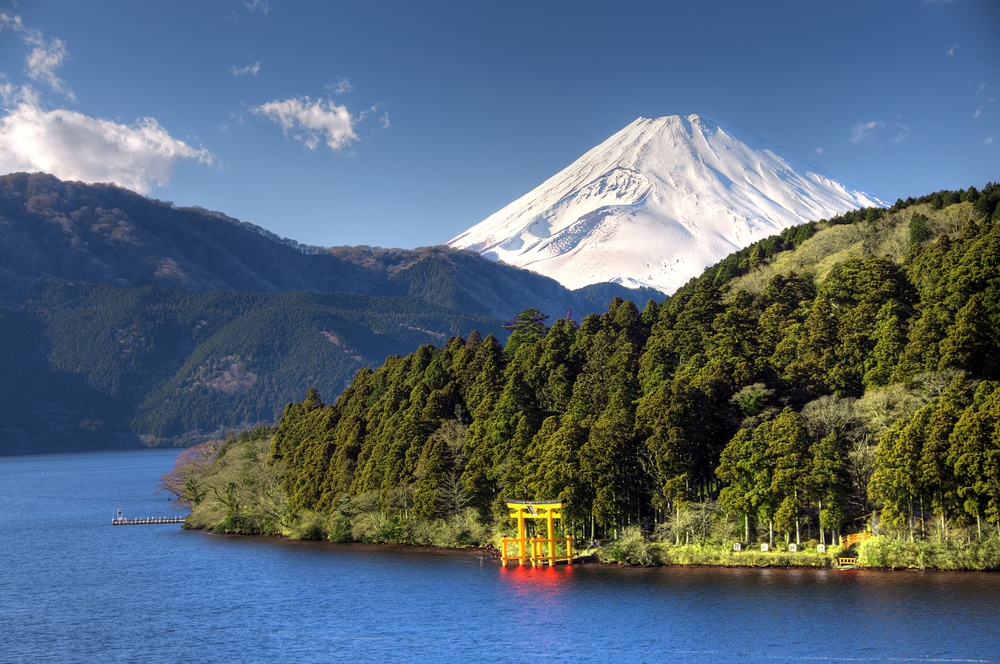 3. Sakurajima
Sakurajima is a 1,117-meter-tall active composite volcano in Kagoshima. Comprised of three peaks (the currently active southern peak Minami-dake, the central peak Naka-dake, and the northern peak Kita-dake), it experiences minor eruptions up to this day, and emits smokes and gases non-stop.
Below are things to do and places to check out to best enjoy Sakurajima:
• Yunohira Observation Point – an observatory located 2.5 kilometers away from the crater
• Nagisa Lava Trail – a three-kilometer-long hiking trail that leads through a lava zone formed after the volcano's 1914 eruption
• Nagisa Park Foot Bath – foot baths that are open to the public for free and offers great seats to enjoy views of the volcano and the bay
4. Shikoku Island – Tokushima Prefecture, Oboke and Koboke Gorges
Shikoku Island is the smallest among Japan's four main islands. Located between Honshu and Kyushu, it is comprised of mainland Shikoku and several surrounding islets that have an abundance of breathtaking natural scenery of mountain ranges, valleys, the Inland Sea, and the Pacific Ocean.
Here are some must-see nature destinations on Shikoku:
• Tokushima Prefecture – one of Shikoku's four prefectures, surrounded by mountains and home to a wide range of amazing natural formations, and a large and vibrant summer festival known as Awa Odori
• Naruto whirlpools – these are whirlpools that get to a size of as large as 20 meters in diameter, an incredible natural phenomenon in the Naruto Strait caused by the movements of water between the Inland Sea and the Pacific Ocean
• Iya Valley – a very remote area tucked in the valleys of Tokushima Prefecture, popular for its vine bridges
• Oboke Gorge and Koboke Gorge – two neighboring gorges in Iya Valley that offer a wide variety of outdoor sightseeing spots and activities, such as boat cruises and river rafting on Yoshino River
5. Takayama/Gokayama
Takayama and Gokayama are places nestled in the mountainous parts of Gifu Prefecture. They are home to picturesque natural scenery that is amazing to enjoy throughout the year. In addition, they offer sightseeing spots that retain the old Japanese town atmosphere.
Some attractions to not miss in Takayama and Gokayama are:
• Takayama Matsuri – a festival that is held two times a year, in spring and in autumn, which showcases the Takayama's old town area and is highlighted by a parade of large, lavishly decorated floats
• Higashiyama Yuhodo – a 3-5-kilometer-long walking trail in Takayama's Teramachi district that goes through a forested hill, passing by numerous shrines, temples, and the ruins of the Takayama Castle
• Suganuma Village – a UNESCO World Heritage Site deep in rural Gifu that houses nine gassho-zukuri farmhouses
• Ainokura Village – also a UNESCO World Heritage Site considered to be Gokayama's most remote village that is home to about 20 gassho-zukiri-style farmhouses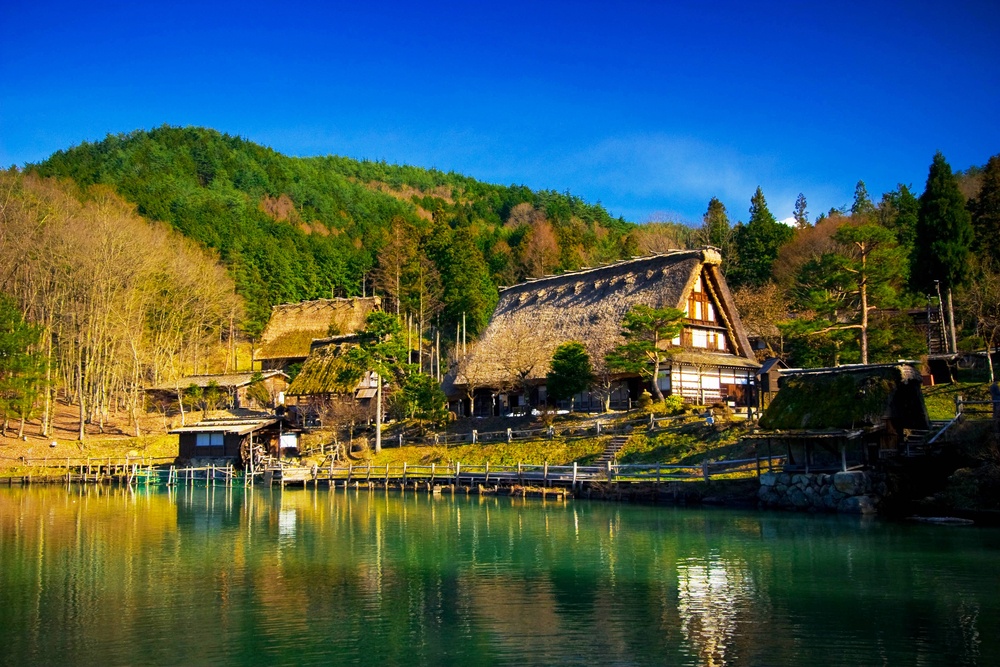 6. Nagano
Nagano is an old temple town with a rich history and culture, surrounded by thriving, undisturbed forests, bodies of water, and mountains.
The following sites and attractions not only tell the city's vibrant past but also allow visitors to experience the splendour and exquisiteness of the nature that surrounds it:
• Zenkoji Temple – a 7th century Buddhist temple in central Nagano, with views of the majestic mountains in the background
• Togakushi Shrine – an important Shinto shrine found at the foot of the 1,904-meter-high Mount Togakushi, made up of long, steep staircases that pass through the serene forests and lead to the upper shrine
• Togakure Ninpo Museum – about a one-hour bus ride from the city center, this museum is tucked in a densely wooded area in the mountains and offers an extensive collection of ninja weapons, tools, and other exhibits
• Kids Ninja Village – a ninja-themed amusement park situated in the forests of Mount Togakushi, this attraction caters to both adults and children who are interested in participating in star throwing, blow darts, obstacle courses, and other ninja training related activities
7. Gunma
Gunma is a prefecture in the Kanto region right in the middle of Honshu island, surrounded by gorgeous mountains, and is home to some of Japan's best natural hot springs.
For a relaxing and memorable nature getaway in Gunma, it is highly recommended to check out the following places:
• Oze National Park – the park offers a network of hiking trails in the mountains, passing by the Ozenuma Pond and the Ozegahara Marshland
• Kusatsu Onsen – this is a hot spring town that boasts excellent quality natural hot spring waters that are said to have therapeutic effects, and also good quality ski resorts in the winter season
• Shima Onsen – this quaint onsen town is believed to be one of the oldest in Japan, home to several bath houses that provides opportunities to enjoy a dip in the relaxing hot waters while taking in the incredible views of the forest and mountains around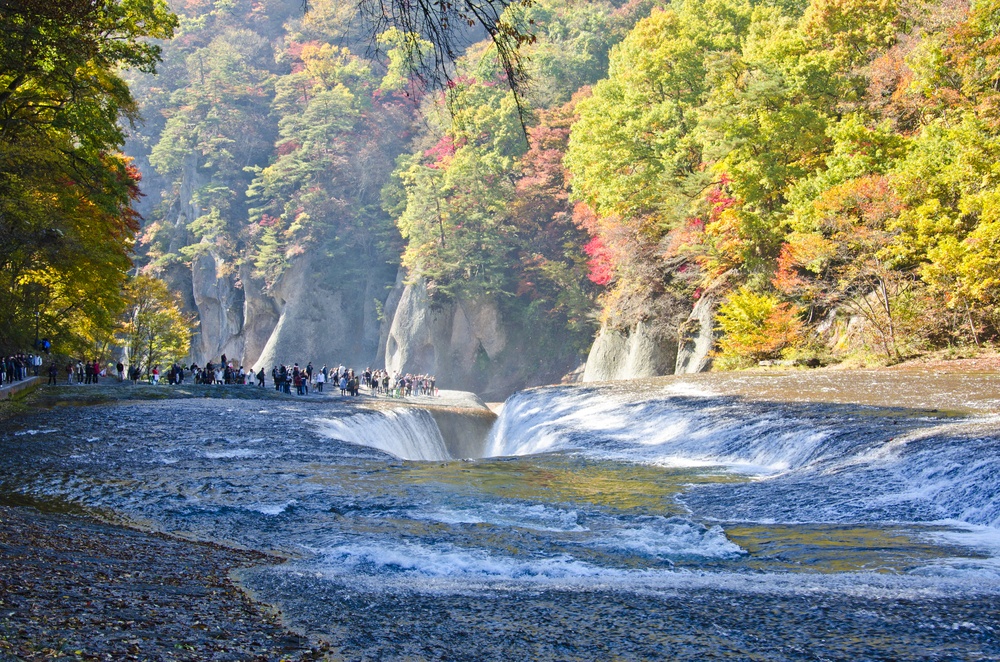 8. Hayakawa-cho, Yamanashi
Situated in Yamanashi Prefecture, Hayakawa-cho is a pretty town that has so much nature to offer. As about 96% of it is made up of just mountains and forests, it has an endless list of fun and exciting nature activities to enjoy for days.
• Narada no Sato Onsen – this is a hot spring located on a hilly area, with the majestic mountains in the backdrop
• Mount Shichimen – a 1,989-meter-high mountain that is home to the Keishinin Temple, a sacred Nichiren Buddhism temple, on the summit, and provides amazing views of Mount Fuji
• Akasawa-shuku – a remote village known for its old vibe, with narrow, cobblestone paths and Edo period buildings, bounded by unspoilt forests and lush mountains
9. Kamikatsu-cho, Tokushima
Kamikatsu-cho is a small town in Tokushima Prefecture, blessed with some of the most incredible natural sites and attractions in Japan. It is home to many rivers, valleys, streams, and hills, with a few old-style cottages here and there, which look stunning any time of the year. It also offers chances to spot some exotic wildlife, such as raccoon dogs, wild boars, and deer.
For years now, the town has implemented the Zero Waste Project, which is a movement that is dedicated to preserving the natural beauty and order of its environment through strict recycling, reusing, and reducing rules.
• Jigenji Temple – one of the extra 20 temples on the Shikoku Pilgrimage located in the mountains of Tokushima Prefecture, accessible by climbing up a trail through the quiet and lush forests
• Kashihara Rice Terraces – a network of rice fields sitting on the mountain slopes and valleys and is among Japan's most beautiful sceneries
• Kanchogataki Falls – a beautiful waterfall deep in the woods, along the way to Jigenji Temple