Japan is not only world-renowned for its beautiful ancient castles, shrines, and temples, scenic landscapes, and delicious cuisine, but also for the countless activities it offers that you may not experience anywhere else. Here are five unique experiences to try on your next trip to Japan:
1. Buddhist temple stay
A few Buddhist temples in Japan provide accommodation for tourists and pilgrims. Known as shukubo in Japanese, they are usually found around popular pilgrimage routes across the country, such as in Dewa Sanzan, Nagano, Mount Mitake, Kyoto, and Mount Koya.
In Mount Koya, there are more than 50 shukubo that welcome guests looking for a uniquely Japanese experience. They offer traditional Japanese-style rooms with sliding doors, tatami floors, and futons, and usually have bathroom and toilet facilities that are shared among all the guests. They serve vegetarian meals called shojin ryori, which are a monk's typical diet. They also encourage their guests to explore the temple grounds, gardens, and other parts of the temples that are not usually open to the public.
Not a lot of shukubo provide hotel-type amenities, though, such as televisions and refrigerators, and it is rare to find one that offers wi-fi, so prepare to have a completely different experience devoid of much of modern day's comforts.
One of the highlights of a Buddhist temple stay is the morning prayers. At as early as 6 in the morning, guests are free to observe or participate in the ceremony that takes around half an hour or so.
Visit the Koyasan Shukubo Association and Shukubo Temple Lodging Cooperative website for listings of shukubo across Japan, how to make a reservation, and other information.
2. Snow monkeys at the Jigokudani Monkey Park
If you want to see wild snow monkeys relaxing and bathing in an onsen, you have to include the Jigokudani Monkey Park in your next trip itinerary. Found in Yamanouchi in the northern part of Nagano Prefecture, it is home to several Japanese macaques that flock to the valley once winter season begins.
Upon entering the park, visitors may already get a glimpse of the snow monkeys hanging out along the pathway to the man-made pool where more of these monkeys can be found enjoying the hot natural spring waters. Keep in mind that humans are prohibited from feeding and touching them.
The Jigokudani Monkey Park official website provides more information on the monkeys, the park, and a live camera feed.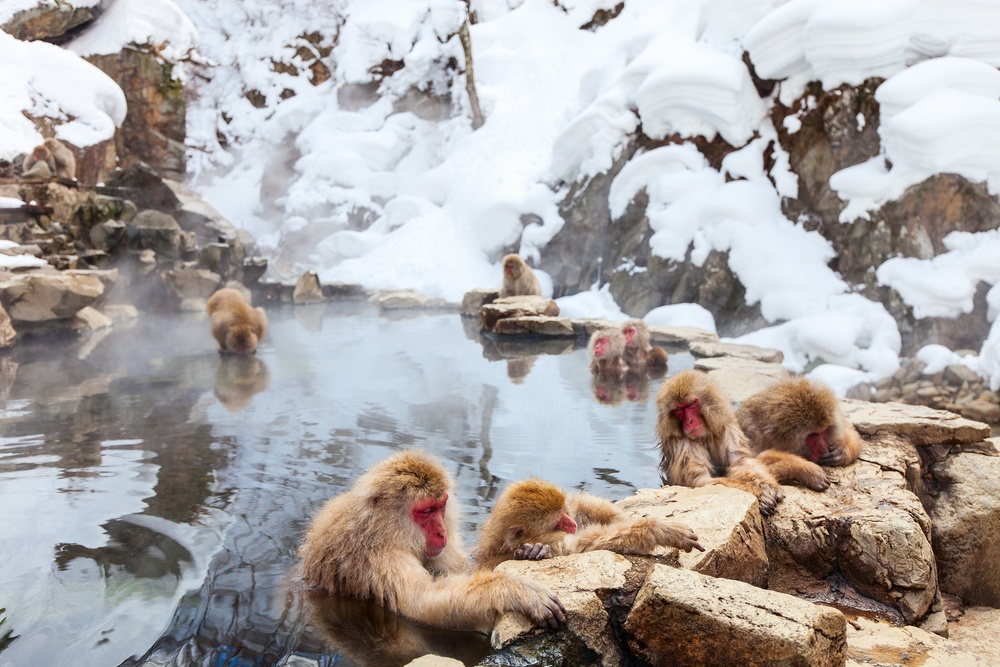 3. Drift ice walking in Shiretoko
During winter season, the island of Hokkaido in northern Japan has some of the most fun and exciting experiences you can imagine. In addition to the breathtaking snow-covered landscapes, the many snow festivals that showcase incredible ice and snow sculptures and statues of all sizes, and the top notch ski resorts, Hokkaido also offers opportunities to take part in some unique activities like drift ice walking.
In Utoro, a small town along Shiretoko Peninsula's western coast, tourists can join a drift ice walking tour. They have to change to a wet suit first, and then, led by an experienced guide, they get the chance to walk on the solid ice found close to the shoreline. On days when there is not much solid ice to step on, they can instead just swim.
This type of tour is about two hours long, and can be booked through various hotels in Utoro and the Shiretoko area, travel centers, and websites like Japanican.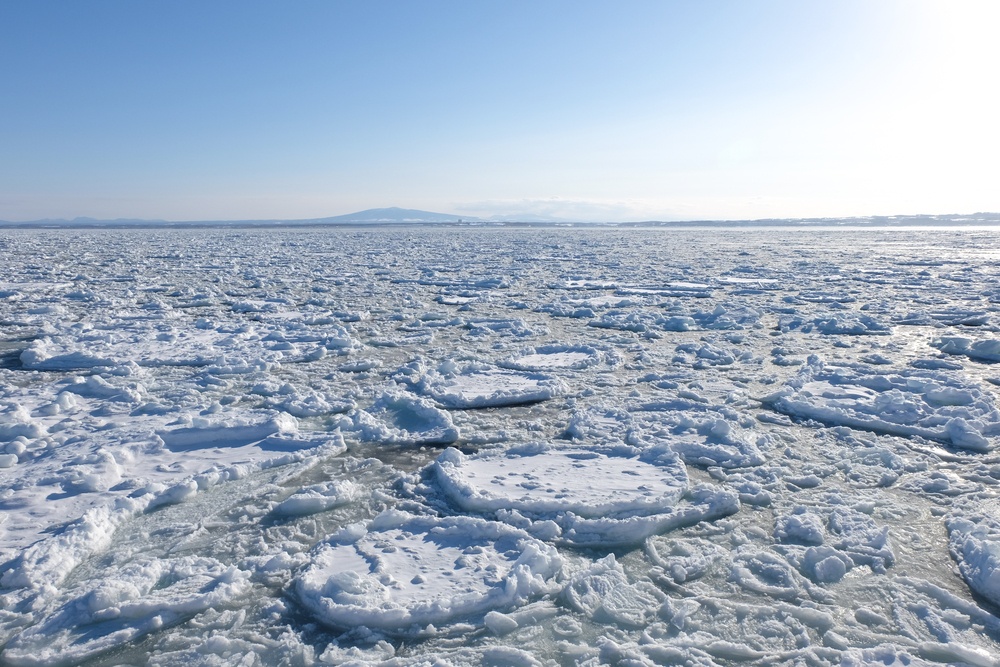 4. Camel riding in Tottori
Spanning an area of more than 30 square kilometers, the Tottori Sand Dunes are a mesmerizing natural attraction on the outskirts of Tottori city in Tottori Prefecture. Formed by the sediment deposits washed by the strong sea currents and blown by the winds, they are said to have been around for more than 100,000 years now.
Visitors can enjoy a wide array of activities around the sand dunes, such as sandboarding, paragliding, and horse draw cart riding. They can also try riding a camel, just like what a lot of tourists do in the deserts of the Middle East and Africa.
More information on the camel rides is available on the Rakudaya Camel Rides' official website.